New varieties that are bred at Sakata Seed Corporation's research stations and facilities are not commercialized right away. Before they are commercialized, new varieties are tested through performing cultivation experiments (trials) in various places around the world. We examine whether the new varieties are growing well in the environmental conditions, such as the soil and climate, of each location. We also check if they exhibit their varietal characteristics.
On-farm Trial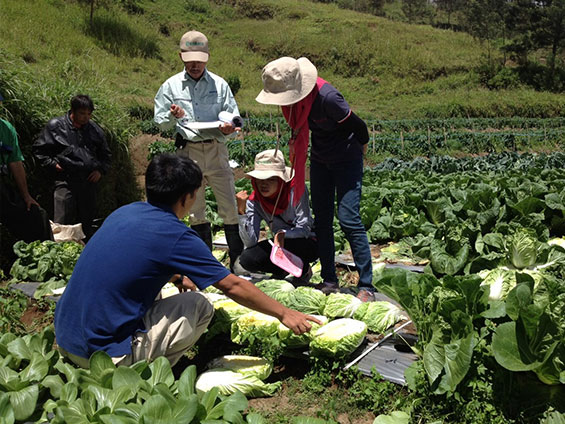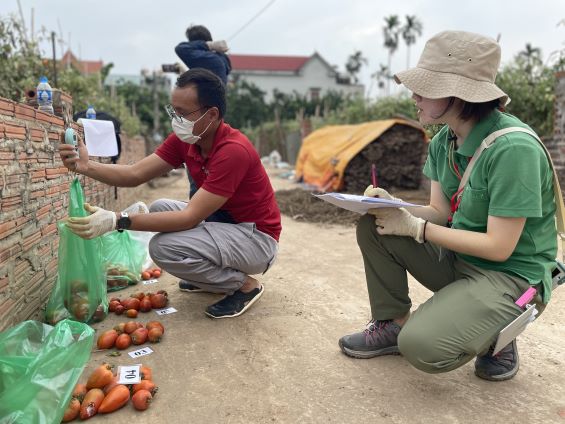 People think that trials are only carried out at our farm, but that is not the case. As the name suggests, on-farm trials are cultivation experiments performed at the actual location where the flowers and vegetables will be produced. That is why Sakata Seed Corporation has its affiliate growers from around the world, who produce certain flower and vegetable crops, perform the trials at the farms (fields) or greenhouses where these crops will actually be cultivated.
The strengths of Sakata Seed Corporation's on-farm trials
One of Sakata Seed Corporation's strength is the ability to build long-term collaboration and trust relationships with its global growers who cooperate in performing on-farm trials. Sakata Seed Corporation values the on-farm trial work process where the bond between people from various parts of the world is cherished, cultivation experiments are performed by growers that we have built a trust relationship with for decades, and where the voice of growers is taken into account. This trust relationship is one of Sakata Seed Corporation's assets.
Assessment Through Trial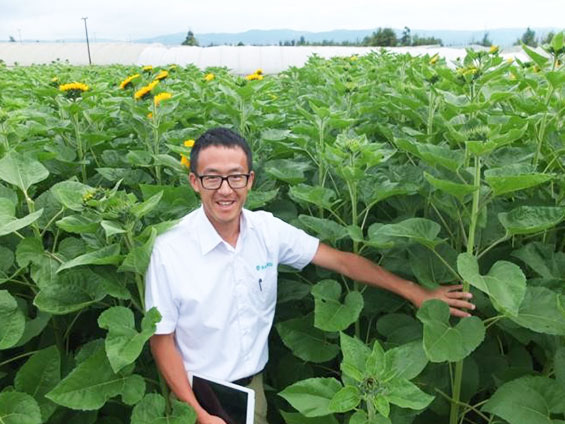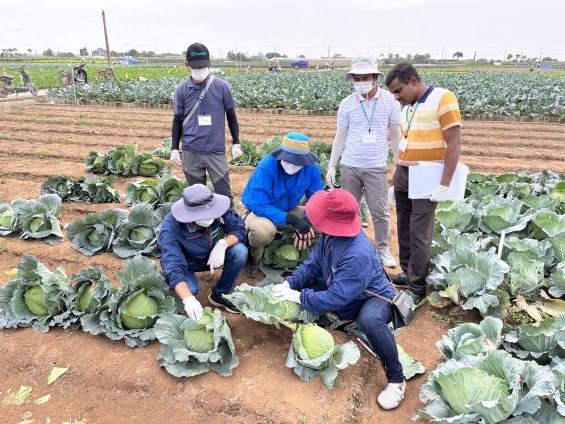 Varieties that are bred at Sakata Seed Corporation's research farms and facilities with commercial potential are grown at the farm (field) or greenhouse where these flower or vegetable varieties will actually be produced to examine how they will grow under the cultivation conditions on-site, such as soil and climate conditions. We continue to check their growth—whether they are germinating and growing well, and whether the unique characteristics of each variety are visible.

The results of on-farm trials are reviewed based on various standards that are required for commercialization. These include whether they meet the breeding aims, such as ease and stability of cultivation, resistance to disease, appearance in the case of flowers, taste in the case of vegetables, and yield, and whether they meet the food culture and taste preference of the region they will be sold in.

Sakata Seed Corporation has strict standards and some varieties end up not getting commercialized as a result of on-farm trials. The variety of results and information obtained from on-farm trials is shared between Sakata Seed Corporation and the local seed company, playing a big role in developing better varieties.