SAKATA Group's Basic Approach to the SDGs
SAKATA Group aims to contribute to improving the lives and cultures of people around the globe by providing high-quality products and services, and thus becoming the world's best seeds and young plants company. Under the concept of "being the company supplying smiles and nutrition around the world", the entire SAKATA Group is working on 3 goals among 17 SDGs, namely "Goal 2: Zero hunger", which has a high affinity with sustainable development of agriculture and horticulture; "Goal 8: Decent work and economic growth", which is important for our employees and partners to enjoy their work; and "Goal 13: Climate action", which is closely related with seeds and young plants business that coexists with nature. We have also set regional goals tailored for each region, namely North and Central America, EMEA (Europe, the Middle East and Africa), South America, Asia and Japan, and will advance our efforts in sustainable development throughout the world.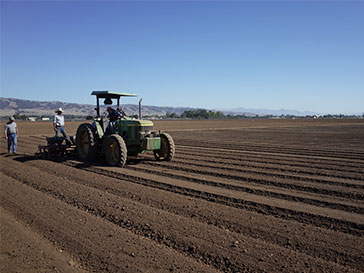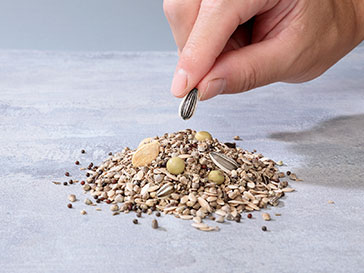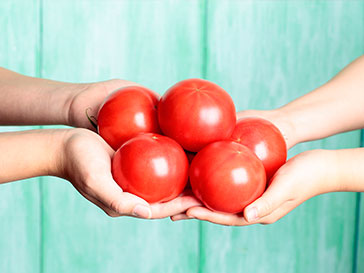 SAKATA Group's Core Goals
The entire SAKATA Group is working to achieve goals that are particularly closely related to seeds and young plants business.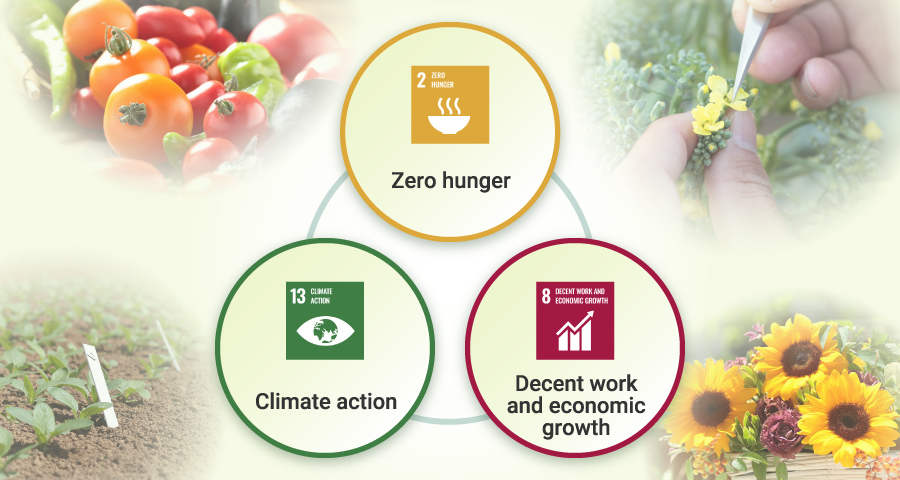 Core Goals

Activities of SAKATA Group

Developing new varieties for solving issues affecting on-site agricultural and horticultural workers

Maintaining stable supply of high-quality seeds and young plants

Developing production areas of flowers and vegetables, as well as revitalizing local economies

Developing and disseminating flowers that can give comfort and vegetables that can contribute to improving nutritional status of people

Helping agricultural industry realize economically efficient productivity by improving cultivation technologies

Providing a safe and secure working environment for our employees and farmers to whom we consign production of our products

Promoting diverse work styles for achieving work-life balance

Cultivating human resources that can contribute to development of agricultural industry around the world

Developing new varieties of flowers and vegetables that can adapt to climate change

Working on energy consumption reduction in our offices