All-America Selections (Flowers)
All-America Selections (AAS) is a non-profit organization that was established in 1932 to introduce and promote new superior varieties of flowers and vegetables to gardeners in the USA and Canada. AAS is, in the horticulture industry, one of the most authoritative organization, to which world's leading seed companies apply their new varieties to contest. Every year, variety comparative trials and evaluations are conducted in various sites in the USA and Canada, and superior varieties (winning varieties) are identified. Varieties superior to other winners by far will be awarded a gold medal, such honorable prize as being conferred only once or twice in a decade.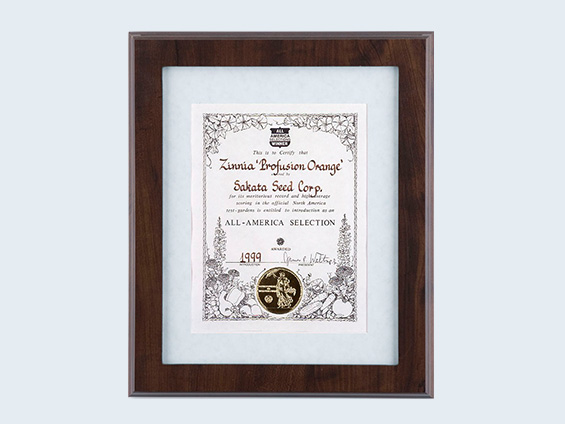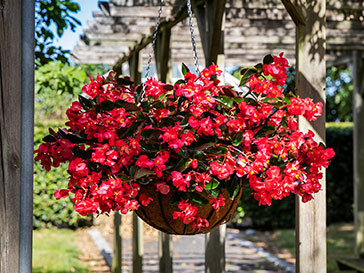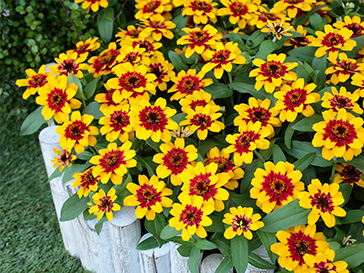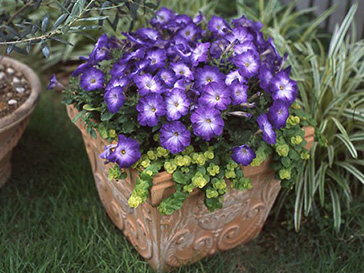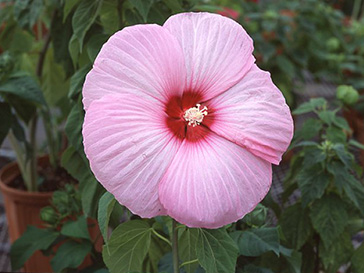 Award Year/Winning Variety
Some awards and winning varieties may not be displayed due to limited space.
The displayed names of winning varieties are from the time of the award. Thank you for your understanding.
2022

F1 Begonia Viking Explorer Rose on Green (Gold Medal-winning Variety)

2021

Zinnia Profusion Red Yellow Bicolor (Gold Medal-winning Variety)

2019

F1 Begonia Viking XL Red on Chocolate

2018

Gypsophila Gypsy White Improved

2017

Zinnia Profusion Red

2015

Impatiens SunPatiens® Spreading Shell Pink

2013

Zinnia Profusion Double Hot Cherry

2013

Zinnia Profusion Double Deep Salmon

2004

Gypsophilla Gypsy Deep Rose

2003

F1 Petunia Merlin Blue Morn

2003

F1 Carnation Can Can Scarlet

2002

F1 Pansy Morpho

2001

Zinnia Profusion White (Gold Medal-winning Variety)

2000

F1 Dianthus Melody Pink

1999

Zinnia Profusion Cherry (Gold Medal-winning Variety)

1999

Zinnia Profusion Orange (Gold Medal-winning Variety)

1997

Celosia Prestige Scarlet

1997

Gypsophilla Gypsy Pink

1991

F1 Pansy Maxim Marina

1988

F1 Shasta Daisy Snow Lady

1985

Celosia Century Mixed

1983

F1 Petunia Red Picotee

1982

F1 Carnation Scarlet Luminette

1981

Celosia Apricot Brandy

1977

F1 Petunia Victorious Blushing Maid

1975

F1 Carnation Juliet

1974

Celosia Red Fox

1974

Cosmos Diablo

1972

Hollyhock Summer Carnival

1971

F1 Hibiscus Southern Belle

1970

Morning Glory Early Call

1969

Centaurea Snowball

1968

Celosia Golden Triumph

1966

F1 Pansy Majestic Giants Mixed

1966

F1 Pansy Majestic Giants White with Blotch

1966

Dianthus Red Monarch

1965

F1 Antirrhinum Floral Carpet Rose

1964

Celosia Fireglow

1962

Dianthus Bravo

1957

F1 Petunia Glitters

A wartime interruption

1941

F1 Petunia Victorious Blue Brocade

1941

Petunia First Lady

1940

Petunia Glow

1939

F1 Petunia Victorious Apple Blossom

1938

Petunia Blue Gem

1938

F1 Petunia Victorious Gaiety

1938

F1 Petunia Victorious Orchid Beauty

1935

Celosia Flame of Fire

1934

F1 Petunia Victorious Mixed